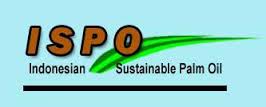 Thursday, February 13 2014, 6:50 am
DENPASAR—Oil palm business with large, small and individual scales are required to complete Indonesia Sustainable Palm Oil (ISPO) certification before the end of 2014.
On the other hand, the Chamber of Commerce and Industry (Kadin) Indonesia will facilitate funding for palm oil plantations with small-scale ownership and individual farmers to boost their productivity to 2-3 tons per hectare per year with targeted land reaching 2 million hectares.
Minister of Agriculture Suswono said the application of ISPO certification and other certification has become mandatory to be completed until the end of 2014 by the owner of oil palm plantations. Up to now, there were only about 40 plantation businesses which have had ISPO certification and the certification agency recently reviewed the 73 palm plantation business.
"They must complete the certification. There are still many who have not done so. With the certification, Indonesia could reduce attacks related to environmental issues as Indonesia has implemented a pro-environmental standard," he said, Wednesday (2/12).
He pointed out that after the opening of the International Conference on Oil Palm and Environment (ICOPE) 2014. Besides Suswono, Minister of Forestry Zulkifli Hasan, Minister of Environment Balthasar Kambuanya and Vice Chairman of Kadin Indonesia Osman Franky Widjaja also attended the conference.
Besides encouraging certification, the government will also continue to encourage increased business productivity by replanting the plantation. "The CPO industry productivity improvement approach is no longer by land expansion approach, but by encouraging increased productivity."
Forestry Minister Zulkifli also confirmed that oil palm plantation business already has to advance sustainable approach as was done in the forestry sector. For example, with the sustainable forest approach, while forest products should already has SVLK (legal timber verification certification).
The Ministry also supported the growth of the palm oil industry because it has proven to become a pillar of the national economy. The form of support, he continued, is the entrepreneurs can take advantage of the forest which not affected by the moratorium such critical forests and conservation forest.
"Yet for the land utilization, the employers were asked to engage the public with the core plasma approach. It also involves NGOs. Thus, land tenure conflicts can be minimized," he said.
Meanwhile, Vice Chairman of Kadin Indonesia Franky Oesman Widjaja said the palm oil industry has now become one of the pillars to support food and energy security. "The Chamber of Commerce keeps supporting the growth of this industry while promoting the concept of sustainability."
The Chamber of Commerce has initiated the funding support from banks for farmers to replant oil palm plantation, especially for small-scale plantation owners and individuals. The funding is primarily targeted towards small-scale ownership (individual farm ownership) which has now reached 2 million hectares of land with a number of farmers reaching 1 million people. "The target is cooperative with a grace period of 4 years. They obtain funds IDR500,000 per hectare for replanting."
With the support of funding for replanting, CPO is expected to boost productivity. Farmers, for example, will boost productivity to 5-6 tons / ha / year, the same as the productivity of the private ownership at 5-6 tons / ha / year. On the other hand, individual ownership is also boosted to 2-3 tons / ha / year. (T07)
Editor : Inria Zulfikar
http://business.bisnis.com/business/read/20140213/95/24659/oil-palm-plantation-owners-shall-finish-ispo-certification
++++++++++++++++